Linux Support
Are you just starting with Linux or thinking about replacing Windows or Mac for a Linux operating system? Contact us and we will be more than happy to help you get on the right path that will make your first experience easy and enjoyable.
Many people get the misconception that Linux is difficult, hard to use and requires a lot of specialized configurations. However, thanks to some really great developers and a large collaborative community, this is no longer the case.
Get GPG Key
Bash Cheat Sheet
Web and Cloud
We've been working with the web since 2006 and are familiar with a number of the most popular cloud strategies. If you need some help or have some questions of what might work best for you just ask.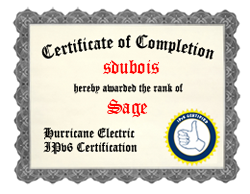 Consulting
People need help with making decisions or getting something working all the time. Not everyone is sure how to ask the right question or is comfortable with signing into a forum and displaying their problems for the world to see. We can help you by providing solutions to get you up and going.
Many people can have difficulty asking for help, especially in the fast paced technology era we live in. The only stupid question is the one we didn't ask.
Ubuntu Code of Conduct